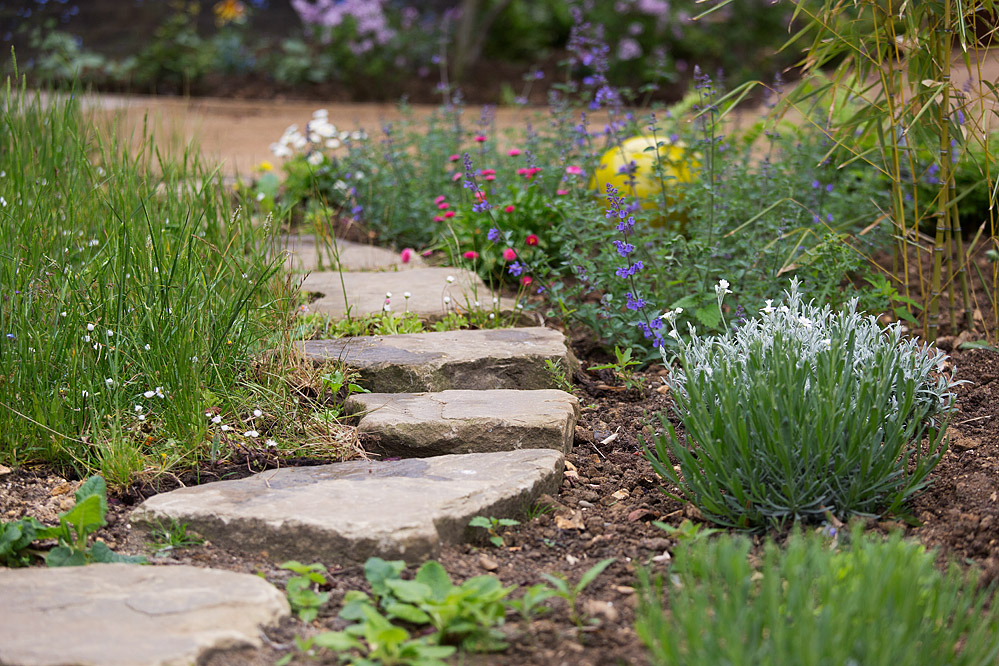 When looking for a garden designer or garden landscaping services, it is good know who you are working with. I am a Chartered Environmental Manager and experienced landscape designer. My scientific background informs my desire to design gardens and landscapes that are both practical and a haven for wildlife. I have a keen interest in sustainability and biodiversity. In addition to my scientific background, I have 25 years experience developing landscapes. I have a strong aesthetic, and bring a creative and collaborative approach to solving design problems.

In my spare time I enjoy being creative in ways other than garden design. In particular, I love music, which I both compose and perform. My tastes are eclectic and include anything with a good beat, melody or message.
My projects are drawn from many different sectors and include:
Charities
Churches
Domestic garden clients
Local Authorities
Museums
Nurseries and children's centres
Parish councils
Schools
Town councils
Hard landscaping
Paving, steps, gravel, retaining walls, drainage, samples and materials selection etc.
Environmental management
Use best practice to benefit nature and society.
Nature reserves
Management of ecosystems, wilding and design of natural habitats eg woodlands, meadows, ponds, etc.
Education and working with communities
To manage stakeholders, present projects, provide leadership and provide solutions.